I am so very glad that I signed up for
Learn Something New Every Day
. I haven't been able to commit to anything crafty for over two months...and I didn't realise just how much I missed the catharsis of cutting and sticking (etc.) until I sat down and pretty much emptied the entire contents of my stash onto the kitchen table. It felt
good
.
Pictured above is my first page for my LSNED album. I had some difficulty deciding what I wanted to document from that particular day, so I chose the three things that stood out most in my mind. A word to the wise - Indian tapas really is amazing.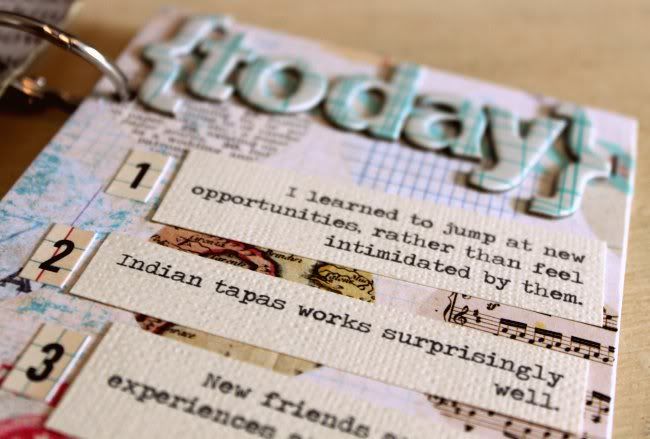 And my page for day 2 (the saga of the massive phone bill):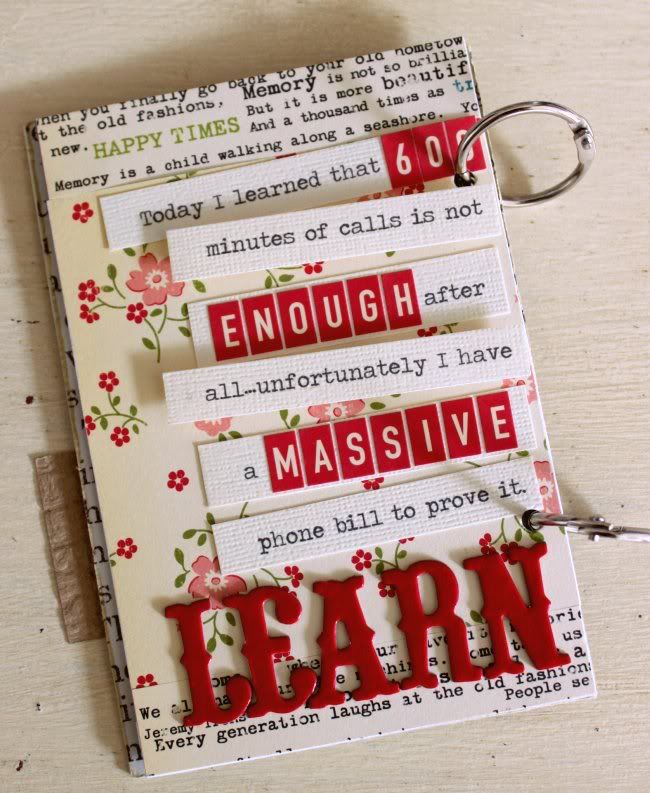 Those AC Thickers have been sitting in my stash for a while, but I absolutely love them. And I'm still obsessed with
Thrift Shop
...it's another one of those paper collections that I'm hoarding by the sheet. Speaking of which, I'm so excited for
Seaside
to make it across the pond! It's one of my favourite releases from CHA so far...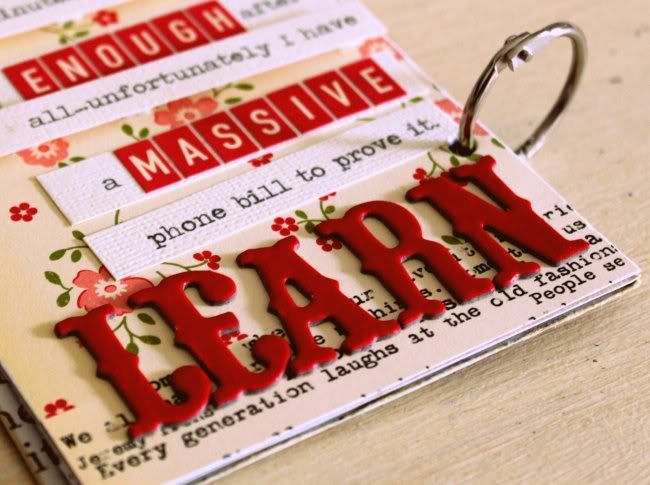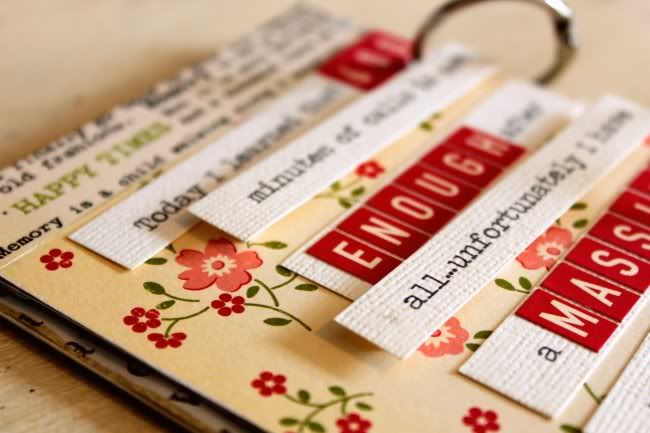 When I've made a bit more progress with the overall album, I'll start sizing and printing photographs as well. The album itself is fairly haphazard, with no specific theme or colour combination. Instead, I'm just choosing bits and pieces that I love. Sometimes I think I work better with restrictions, but this time I just wanted to try something different. In any case, this is one album that I'm determined to finish! How's your LSNED album coming along? Post a link in the comments section...I'd love to see it!