Oh dear. I barrelled into October with the best of blogging intentions, but failed (miserably). With the start of the new academic year and the rhythm of a new routine, there hasn't been much time for 'me.' October's Studio Calico kit is sitting enticingly on the kitchen table, unopened and unused...and I have 1000+ unread items in my Google Reader (gulp). So, bear with me as I drink copious cups of tea and settle down to catch up on what I've missed...and be prepared for a barrage of comments over the next few days!
One autumn tradition that I couldn't bring myself to forgo this month is a trip to Secretts Farm Shop. In the run-up to Halloween, the Farm Shop is full of fresh, festive produce, all beautifully and thoughtfully displayed. It is one of my very favourite places to visit...and it has become something of a tradition for my mum and I at this time of year. In fact, I love it so much that I had a *little* bit of trouble narrowing down the photos to post...so apologies in advance :) Here we go....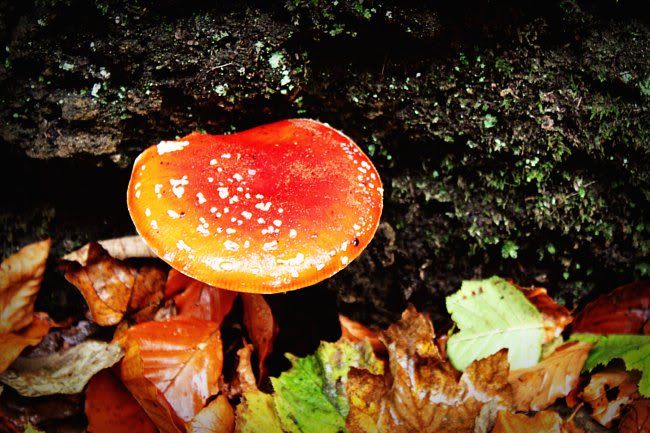 ...on the way there, we spotted an almost perfect toadstool by the side of the road!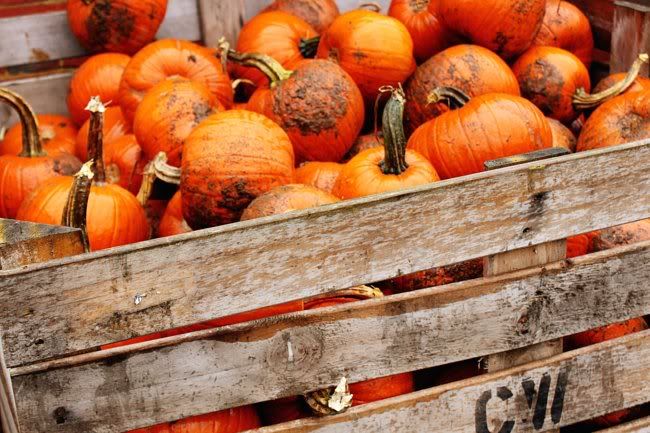 This was just the start of the pumpkins....I love that they keep so much of the stalk in tact.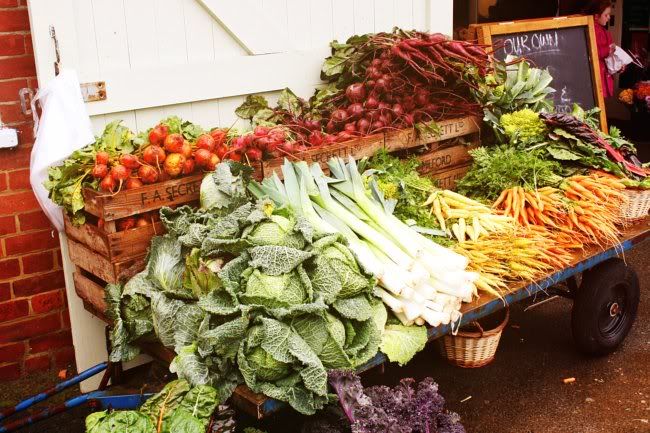 Oh my goodness...for a Londoner whose local supermarket is a teeny tiny Tesco Express, this was almost too much to bear.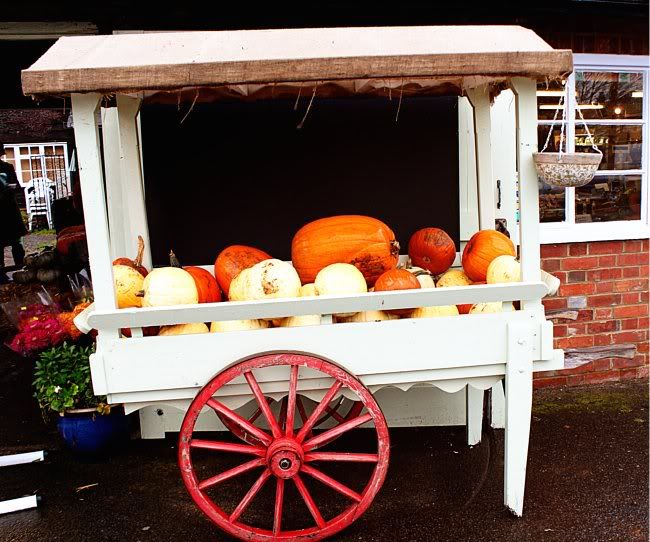 Not the best photo in the world, but this little cart was too cute not to share :)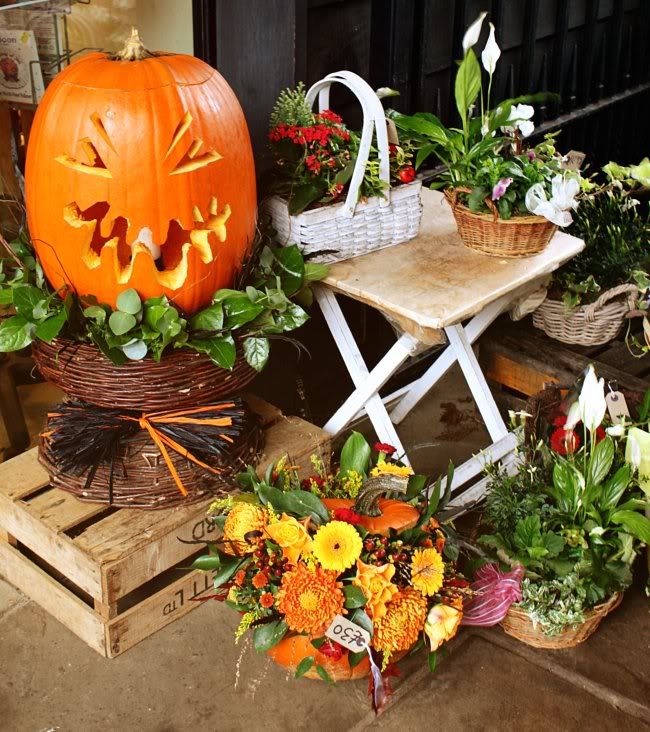 We both loved this floral display...that's some pretty impressive pumpkin carving!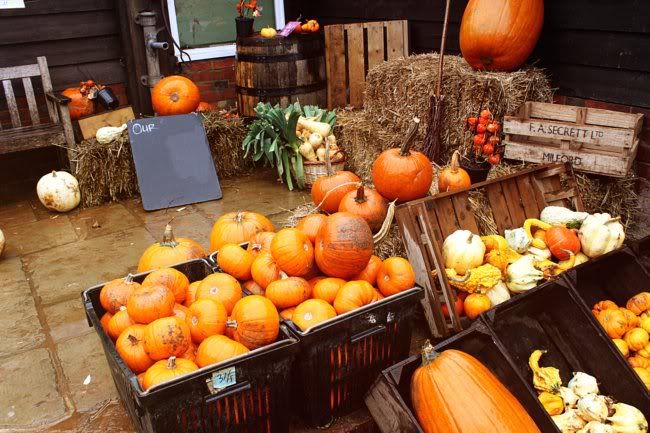 More pumpkins in pretty much every shape and size imaginable.
I bought a couple of munchkins....
....and tried very hard to resist buying some of the more weird and wonderful squash.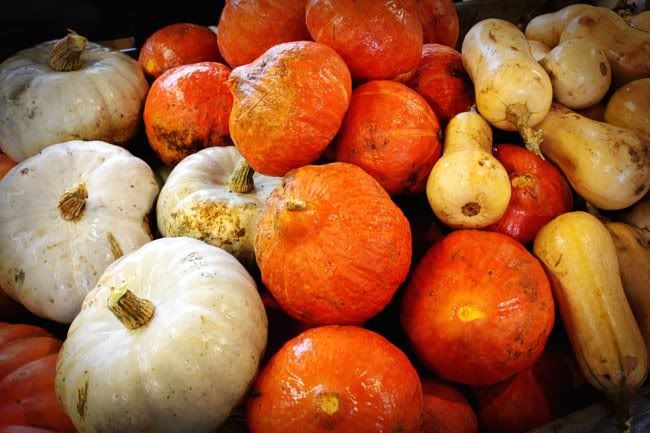 I also had a lot of trouble resisting one of those blue squash, but in the end the £8 price tag and the 4kg weight made the decision for me...there was no way I could take it back up to London on the train :(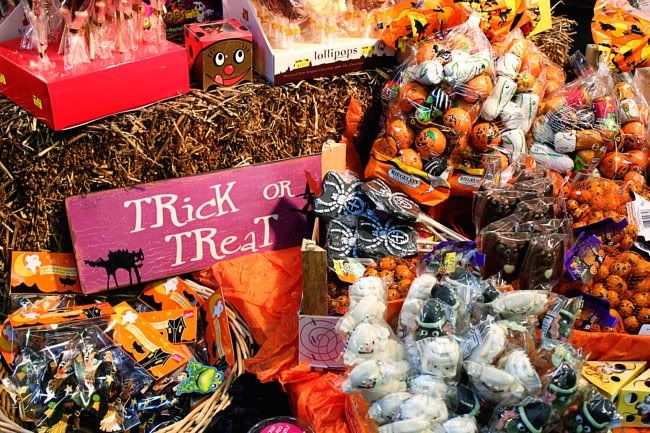 Enormous quantities of Halloween candy.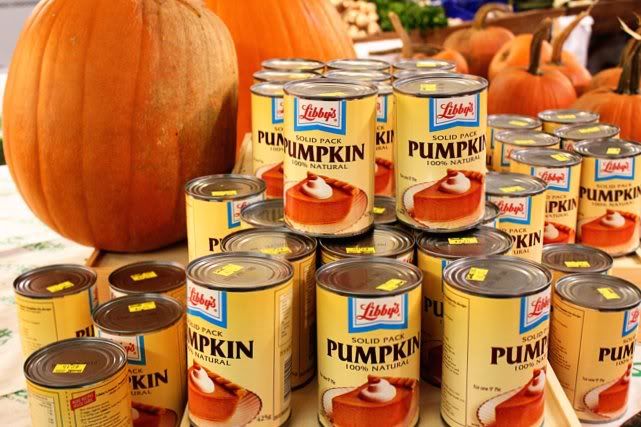 This is impossibly hard to buy in the UK, but the Farm Shop had cans and cans of it! I'm looking forward to making some more
pumpkin cupcakes
soon...yum.
If you made it this far, thank you for sticking with me! I'll be back with part 2 over the next couple of days, but in the meantime, have a wonderful weekend!