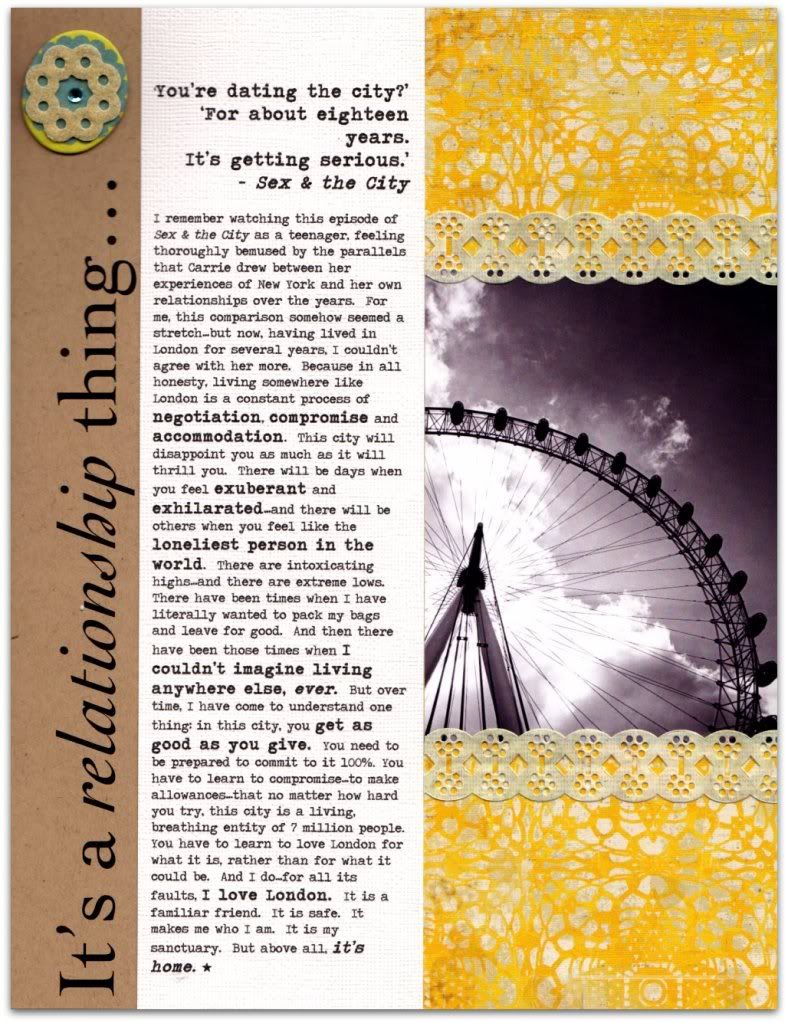 {Click to enlarge}
I often get asked what it's like to live in London. Usually I come up with a fairly generic response...something along the lines of
"it's amazing."
Short and to the point, etc. etc. You'll find that most Londoners will say something similar...or they'll simply start complaining about tube strikes, which is
fair enough
. But after
Keshet
asked me this very question
a couple of months ago
, I started thinking....and a layout was born (thank you, Keshet!). I have a feeling that you might think my answer is a little unconventional, but that's ok :)
By the way, iPhone/iPod Touch 4 users, have you tried out the new
Dali Museum Goodpak
for the Hipstamatic app? I love how surreal and unexpected each photo is:

Piccadilly Circus, the BT Tower, Big Ben
The film has a canvas-like texture and looks awesome printed on cardstock. I'm starting to wonder how I ever lived without Hipstamatic...is anyone else a convert?
Only 24 hours until the start of JYC! Already there are some seriously inspiring projects appearing in the forum...I can't wait :)