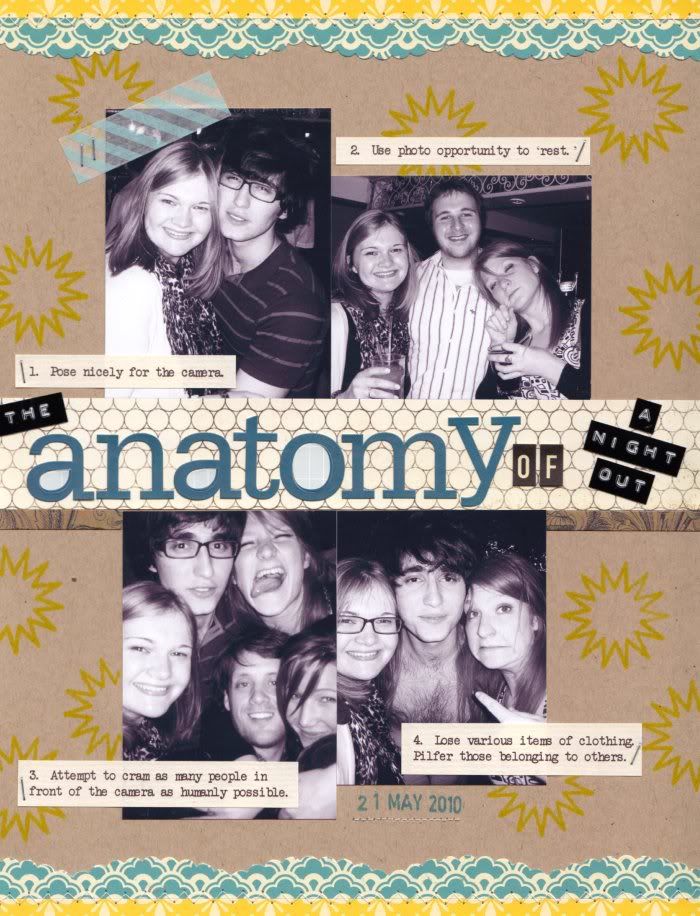 I finally got a chance to play with June's Studio Calico kit last night! As I was looking through my photos from the past couple of months, I couldn't help but chuckle when I saw these. Even though most of my friends from university are *almost* in their mid-20s, we all seem to revert to our inner 19 year old selves when we get together. So, I thought it might be fun to dedicate a couple of layouts to our various shenanigans (hopefully a couple more to follow!).


I really wanted to emphasise the photos, so I decided on a neutral background and simple colour scheme. After using the SC stamp (which came with the main kit) with Mustard Seed Distress Ink, I finally understand why everyone is so obsessed with these little ink pads...they are awesome! And even though I think I might have gone a bit overboard with the scrapbooking supplies this month, I am totally, unashamedly in love with Studio Calico. The kits are amazing...I can't wait for July!
I have so many blogs to catch up on, so expect lots of comments in the next couple of days! I start my new job this weekend and then I have a week before I start an intensive teacher training course...It 's going to be a busy few weeks!


Thank you so much for looking!