In addition to watching the election coverage pretty much non-stop since last Thursday, I've recently been reading a lot of fiction in my spare time. I practically devoured
The Pact
and
Redeeming Love
(blogged
here
)...both kept me awake well into the wee small hours of the morning.
The Pact
was my first Jodi Picoult novel and I was totally blown away by her writing and the sophistication of a seemingly predictable storyline.
Redeeming Love
was just beautiful...I think perhaps every girl is subconsciously seeking out her very own Michael. In any case, I cannot recommend them enough.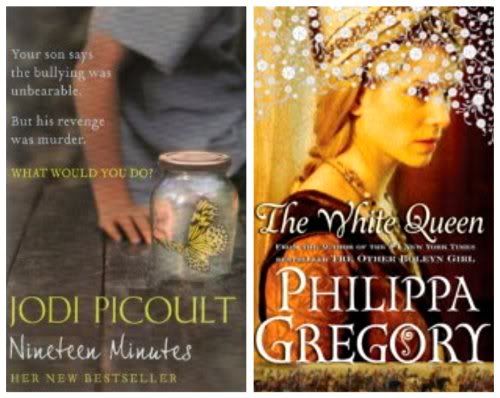 I have three weeks of revision ahead of me, so I wanted a couple of books to counterbalance the monotony of my Masters reading. I was seriously tempted by the
Vampire Academy
series (yup, I jumped on the Twilight bandwagon!), which I first heard about on
Jennifer Johner's blog
. I just wasn't 100% convinced that it was entirely my scene, so I settled instead on another Jodi Picoult novel,
Nineteen Minutes
, and
The White Queen
by Philippa Gregory (one of my go-to authors, along with John Grisham). Despite its inaccuracies, I love historical fiction...
The Other Boleyn Girl
and
The Boleyn Inheritance
were both fantastic. Has anyone read either
Nineteen Minutes
or
The White Queen
? Any other recommendations?
Before I head off, if you're a Twitter fan,
Oscraps
(
@oscraps
) is running a promotion at the moment...each new follower is sent a link to a Twitter-themed freebie digital kit! I downloaded the kit this evening and used a couple of the digital elements to create this little button for my blog: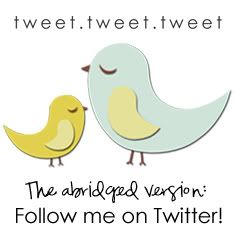 One of these days - when I get a little less stressed out by PSE - I'm very tempted to give digital scrapbooking a try. Digital kits are scarily addictive!
Happy Thursday!