I tend to scrapbook the 'big events,' but I love the idea of documenting the everyday. Next Monday marks the beginning of
Week in the Life
(organised by
Ali Edwards
), which guides us through the process of doing exactly that...recording our daily routine for one week. This is the first time that I'll be playing along and I am so excited to get started!
*Many thanks to
Laura
and
Sharyn
, whose recent posts about Week in the Life have inspired me to get organised well in advance. If you haven't checked out these posts out already, head on over to their blogs - both have provided some fantastic insights into their processes and thoughts on the project.
Instead of splurging on a dedicated album, I have decided to incorporate the layouts into my American Crafts 8.5x11 cloth album for 2010. For each page, I'm going to use either Ali's
Story of Today overlays
, or her new digital elements (which will be available for download this weekend from
Designer Digitals
). For the patterned paper, I have chosen 6 coordinating papers from AC's Letterbox line: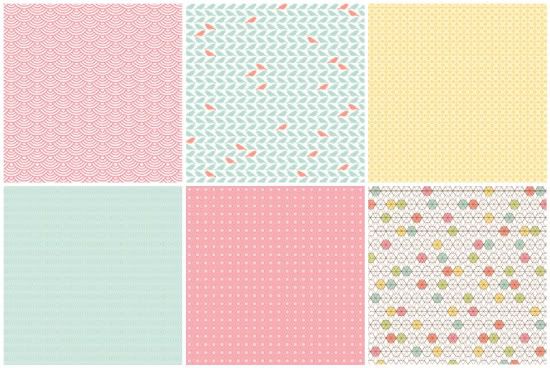 I was a little bit worried that the colours would be too 'cute,' but the papers arrived this morning and they look lovely (and seasonally appropriate!). Baseball card protectors aren't widely available in the UK, so I'm either going to attempt to make my own from 8.5x11 page protectors, or use vellum envelopes to store my memorabilia. For the font, I'm toying with the idea of using either
Geo Sans Light
, Arial or Verdana.
For the majority of next week I'll be away (with limited internet access), so I'm planning on taking along seven plastic wallets to store my daily bits and pieces and a notebook to record what happens each day. Although I'll be documenting the entirety of each day, I particularly like the idea of recording my outfits and what I'm watching/listening to/reading - things which I'll want to look back on in years to come (suggested in
this post
on Ali's blog).
Will you be playing along too? I can't wait to see how everyone interprets and documents this project...such a cool idea!
Happy Wednesday!