Snow is a rare and wonderful thing in my neck of the woods (London/South East England). If it snows at all, it usually does so in February or early March...and we are woefully ill-equipped to handle it. So, imagine our collective surprise when the first flurries of snow appeared in the week before Christmas. Not only did it
settle
(which is pretty exciting in itself)...it just kept on
snowing
. And then imagine the disruption and mass hysteria that followed. People found themselves snowed in with 5cm (2") of snow. The roads and pavements were treacherous. Waitrose - the local supermarket - could not receive deliveries. Those people who weren't snowed in were advised to stay indoors. The media was busily making inflammatory and accusatory comments about the sorry state of the local infrastructure. Weathermen (and women) pretty much predicted that the apocalypse was coming.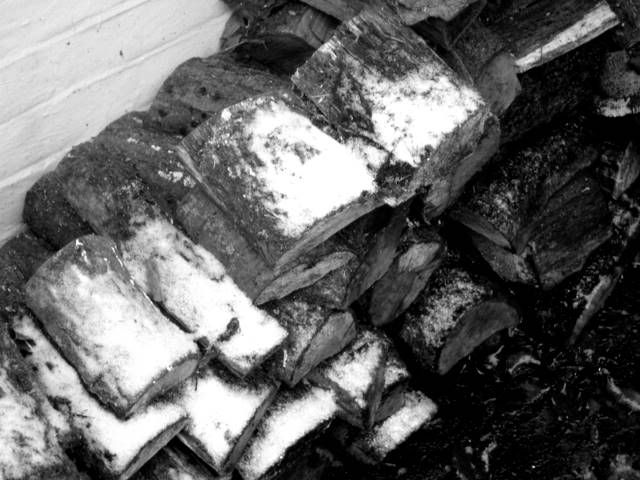 And I was giddy excitement, because only the day before it had started to snow, I had put together my
'Wintertime'
layout for my JYC album, which bemoaned the lack of snow in December.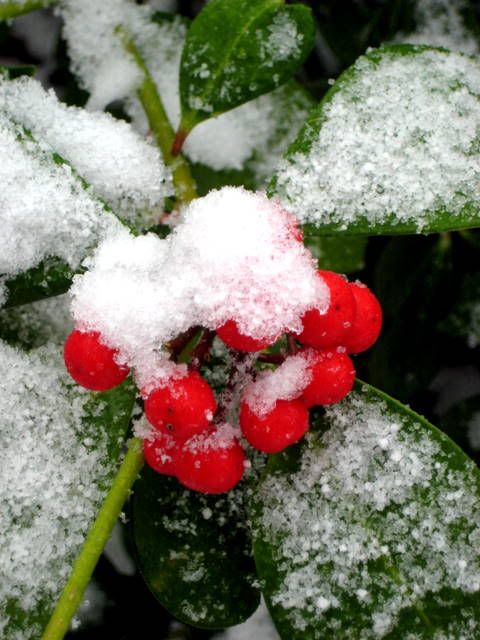 Luckily, just as the snow started to descend from the heavens, I returned to my country mouse roots. Don't get me wrong...I love London in the snow (it's almost as though someone has pushed the mute button it becomes so deathly silent), but there is something so totally magical about the countryside when it is blanketed with snow. Pretty much the first thing that I did when I got home was 'borrow' one of my mother's winter coats which sort of resembled a snuggly quilted duvet (because I'm far too impractical to own such things) and traipse around outside with my camera in hand.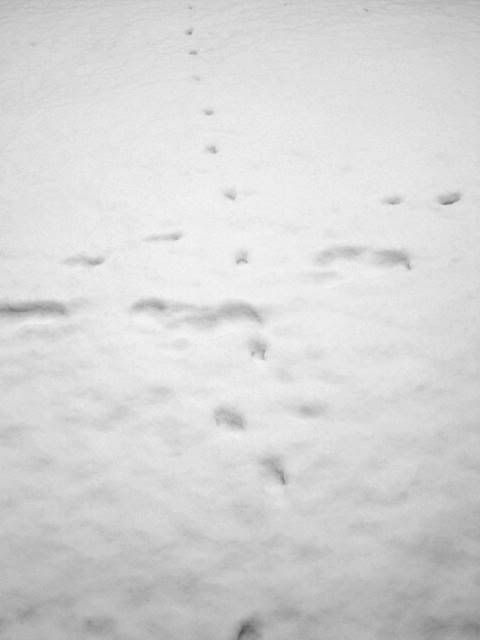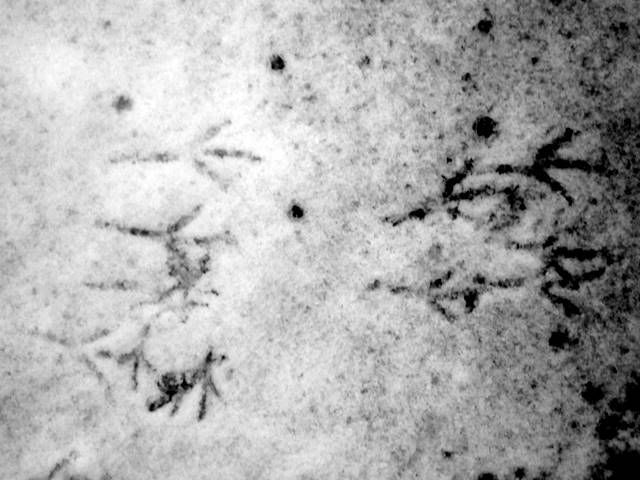 I love how snow tells a story. More often than not, we have absolutely no idea what goes on in our garden (with the exception of the occasional sightings of foxes, rabbits and deer). But the footprints left by wayward furry visitors painted an exciting picture of the Disney-esque happenings when our backs are turned. The orchard looked as though it had survived a stampede in the morning, while cold little birds congregated outside our kitchen window, grateful for the bird seed and bread that had been laid out for them.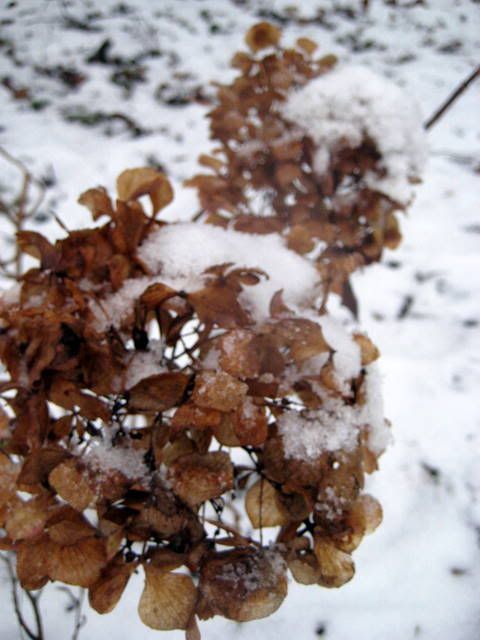 I also love how even the most mundane, seemingly uninteresting and unremarkable elements of our everyday lives become beautiful in their own right when it snows. Our brown and bedraggled hydrangeas were transformed by the glistening snow, as was this pile of tree trunks.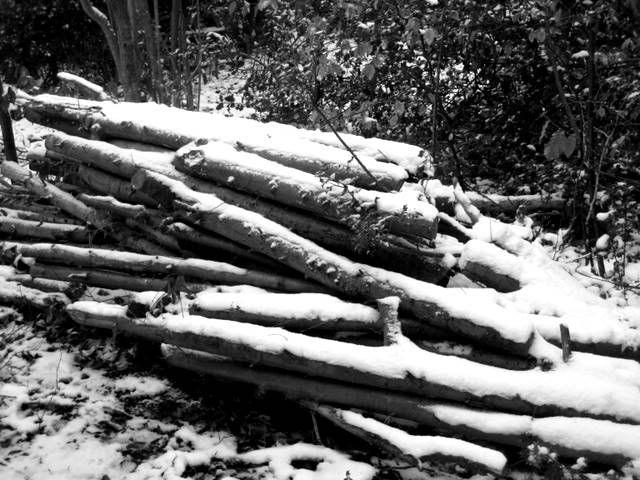 Sadly, the snow had almost completely melted by Christmas day. But, the cold weather has continued into 2010 and it is supposed to snow again tonight...and intermittently over the next few days. It is very, very chilly indeed. Bring on the mass hysteria (part 2).