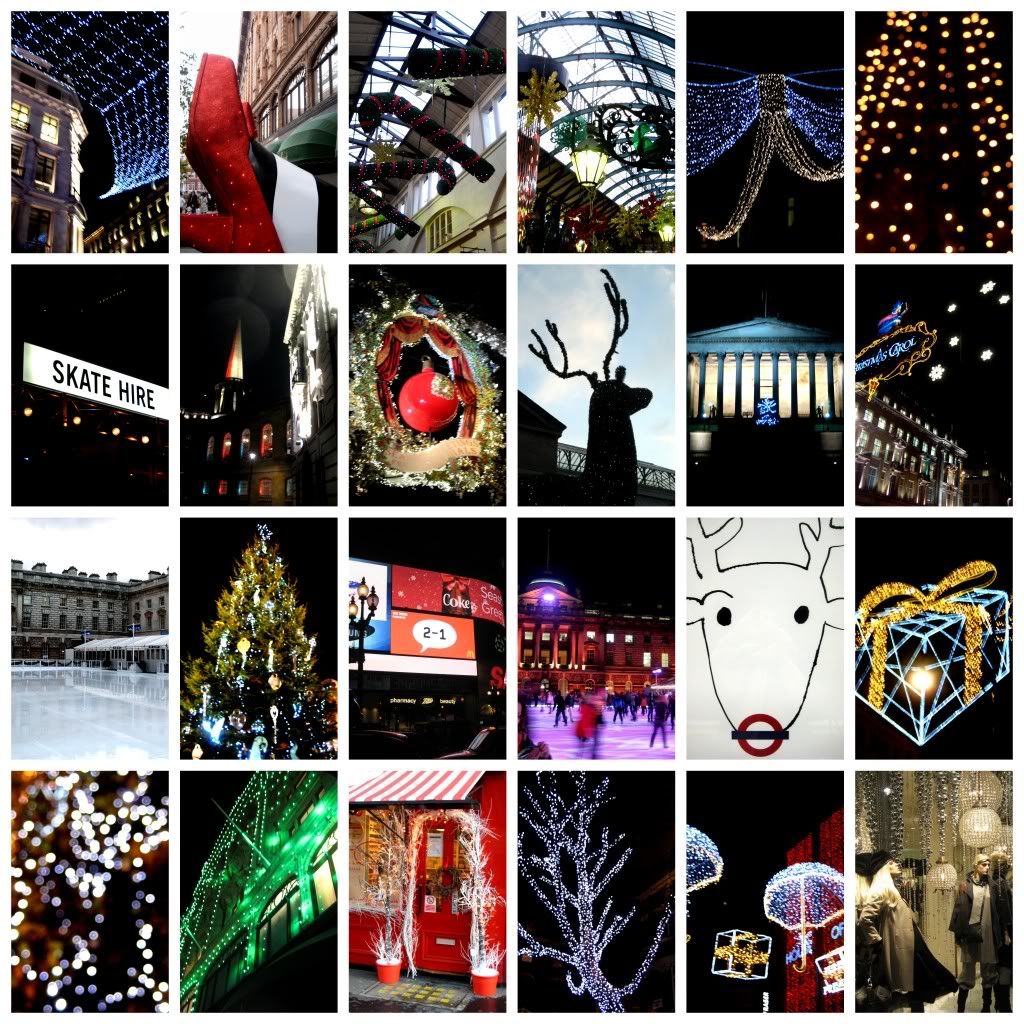 For as long as we have our Christmas decorations up (until 6th January), I am in Christmas mode. So, before the whole world returns to normal after the excesses and excitements of the festive season, I thought I better upload my Christmas photos...my JYC album, however, might be a bit more problematic (due to my laptop's aforementioned nervous breakdown on New Year's Eve, which is conveniently set up for my scanner).
Anyhoo, to start with, I put together a (rather massive) collage of my favourite Christmas lights/decorations that adorned the many streets of London at the end of 2009. I LOVE London at this time of year...it takes on a different kind of energy...and the lights seem to
soften
the city somehow. I suppose it becomes just a little magical (apologies for the many clichés in the coming few days! I get very sentimental at this time of year).
I was going to write a list explaining what each photo involves (some aren't entirely clear) and where each one was taken, but it became so long that I was 99.9% sure you would very understandably lose interest. Lists do that to people. So, here's the short version instead: these were mostly taken in the West End, including Oxford Street, Regent Street, Covent Garden, the Strand, Piccadilly Circus and Knightsbridge. The reindeer with the white background was a poster by Transport for London, taken at Knightsbridge tube station. It was love at first sight: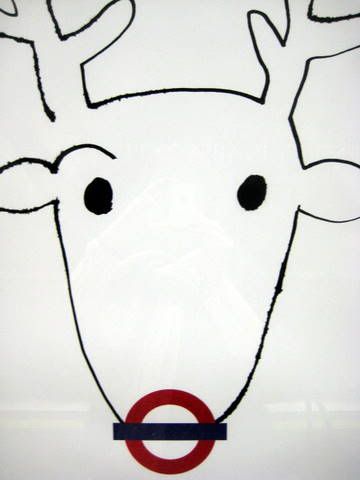 The green store front is actually Harrods - this year the Christmas theme was the Wizard of Oz, which also explains the red shoes. Each window borrowed an element from the Wizard of Oz story:
I have to admit...I sort of loved it.
Today I was in country mouse mode - we went for a pub lunch (cottage pie and sticky toffee pudding) and a brisk walk through the countryside. It was very cold. But, the lighting was
beautiful
. We've also had a very small sprinkling of snow, with more expected over the next few days. Yey!
Before I head off,
here
is a link for my Project 365 gallery over at Flickr. And here is a very cold leaf:
Happy weekend!!