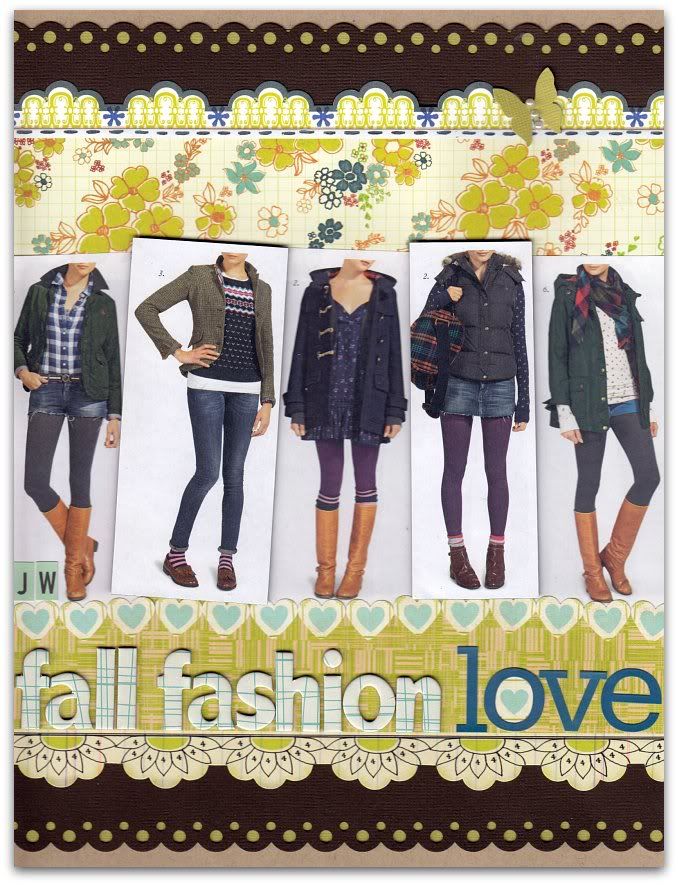 Now that Autumn is officially (and finally) here, it's time to start thinking about my Autumn/Winter wardrobe! To be honest, there's only so much that you can achieve when you're a student on a very tight budget, but it's nice to dream...and I have had
lots
of eye candy drop through my letterbox recently, which only enables me further :) Two of my favourite catalogues so far are from
Toast
, which is beautifully photographed and full of autumnal goodness...and
Jack Wills
, featured in the layout above. I knew I wanted to create some sort of autumnal mood board after flicking through my ever-increasing pile of catalogues, but when I read this week's
challenge
on the Studio Calico blog, I thought it would be fun to do a layout, too!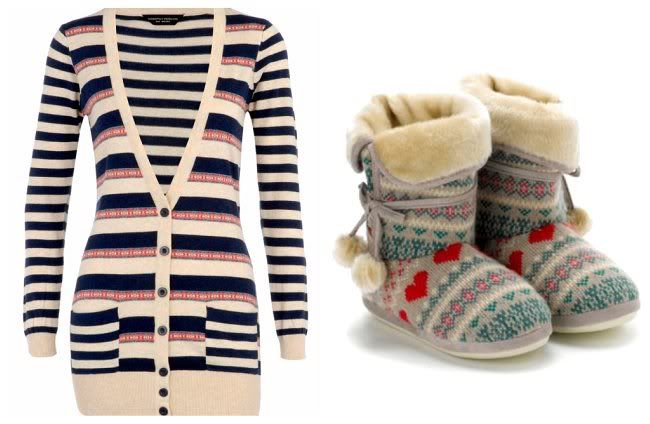 The challenge this week is to create a layout or project inspired by fall fashion. I already knew what I wanted the layout to be about, so I drew inspiration from two of my most recent purchases for the layout itself. The stripes in the cardigan really appealed to me, so I decided to go for a linear design. And when I saw these slippers in
Accessorize
, it was the chain of hearts that swayed me...so I recreated the same effect using my heart punch and the B side of one of the Sassafrass papers from Studio Calico's September kit (love those little hearts!). This was my first Back 40 layout and I'm loving the kit so far...it was definitely worth the wait! To finish off the layout, I chose my five favourite outfits from a duplicate Jack Wills catalogue that I had lying around. Those boots? They are at the very top of my wish list.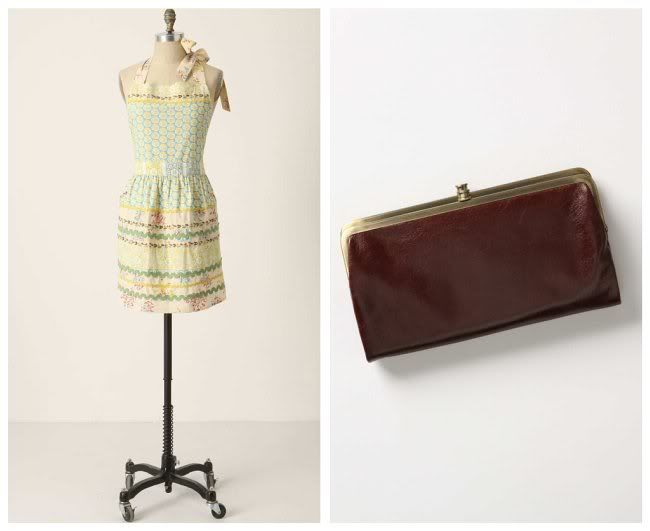 Also on my wish list...the
Sewing Basket Apron
from Anthropologie (you can also buy a matching pot holder) and the
Continental Hello Wallet
, also from Anthro. This is actually a
Hobo International Lauren Clutch
...they were so popular when I was in high school and I've been trying to track them down in the UK ever since so that I can replace my very worn out original. I practically blew out Jamie's ear drum when I saw them in the store last week! They're a little pricey, but I'm wondering whether I should splurge anyway...or maybe I should sleep on it. *Ahem*
What's on your wish list at the moment?