Cardstock: American Crafts; Patterned paper; Jenni Bowlin Studio; Letter stickers: American Crafts, My Little Shoebox, Jenni Bowlin Studio; Punches: Fiskars, EK Success, Martha Stewart, Woodware; Felt star: Paperchase; Buttons, pearls: from stash.
Owing to the loss of
Scrapbook Inspirations
and the closure of Borders (pretty much the only stockist of
Creating Keepsakes
in the UK), I recently started buying the UK edition of
Scrapbook Trends
. Even though I have a sneaky suspicion that it is a couple of issues behind its US counterpart, I 100% LOVE IT. And I was particularly inspired by
Ronda Palazzari's
layout, featured on the cover of the February 2010 issue (entitled 'Logan'). I decided that it would be perfect for three photos that I had struggled to incorporate into a layout, so I scraplifted the basic structure of Ronda's page and switched in my own colour scheme (based around JBS papers).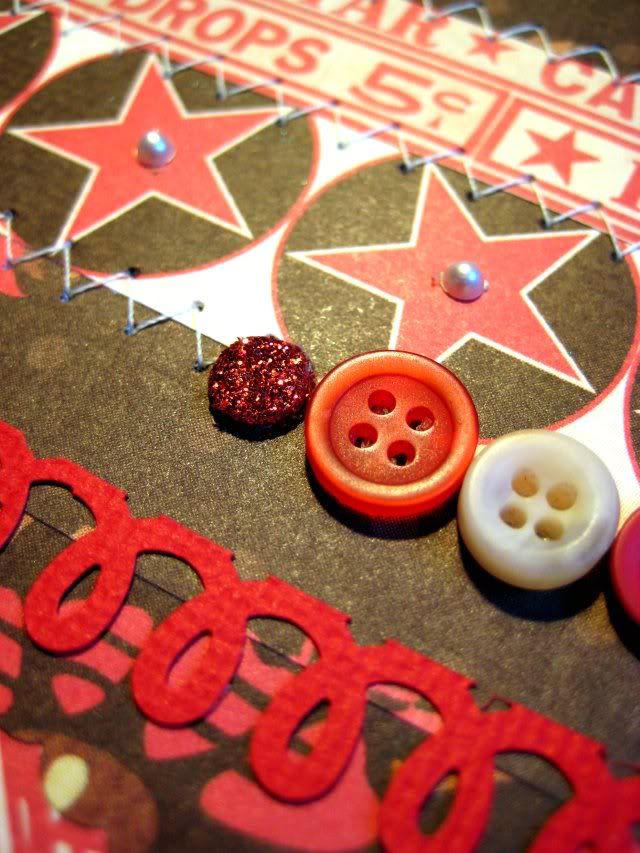 I think what particularly appealed to me about Ronda's layout was the effortless way she combined so many techniques and elements without detracting from her photos. I would definitely recommend taking a peek at her
blog
, which is full of incredible inspiration.
Anyhoo, I was so obsessed with Scrapbook Trends that I decided to try out an issue of
Cards magazine
as well (of the same publisher). I should probably mention here that I have never been particularly interested in card making, although I always marvel at what other people produce.
And yes, I may have developed a bit of an obsession with this magazine, too (it's serious eye candy).
So I decided to try my hand at making a card....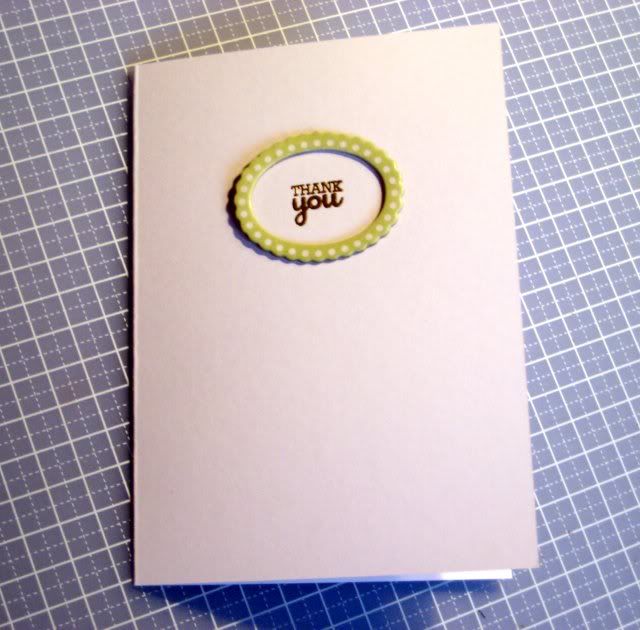 This was very much an experiment. It meant that I got to play with my Heat Buddy, which always provides hours of endless embossing entertainment. It also meant that I got to play with
these
cute little American Crafts chipboard frames (from its Letterbox line) and my new American Crafts
'Thanks' stamps
(which are very awesome indeed). But, most exciting of all, I got to play with this: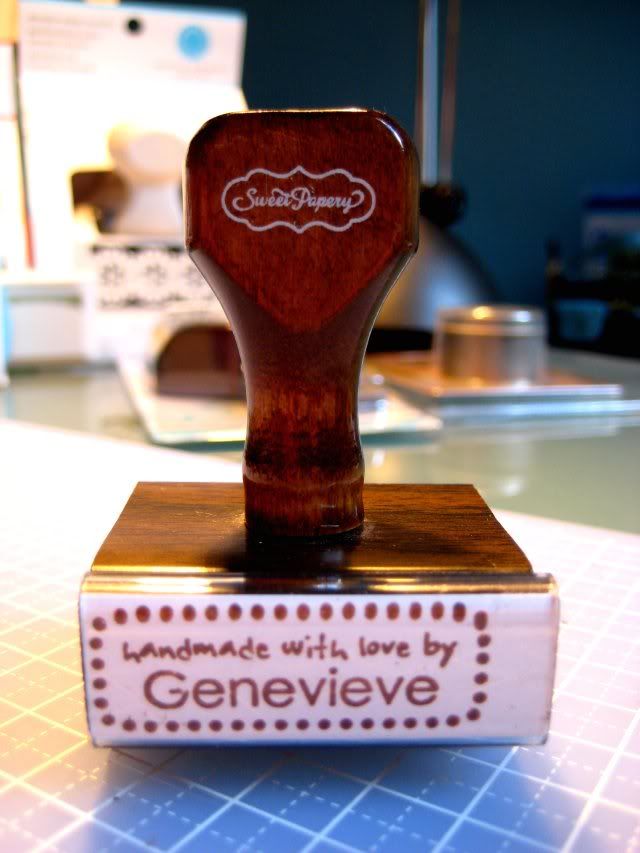 I have to give a massive shout out to the lovely
Meghann
for this. Back in November, she posted
this
gorgeous
card, complete with signature stamp. I coveted said stamp. And then I came across
Sweet Papery
on Etsy, which sells reasonably priced custom made stamps such as the one above...
and
they ship internationally (this was very much an hallelujah moment). I couldn't resist it! I am totally thrilled with how it turned out....
Sweet Papery also has a
website
, which has some lovely stamps, many of which are self-inking. It's all very drool-worthy! My current favourite is the
abigail stamp
, but seriously...there are
so many
to choose from...
I just beat Jamie at at archery on Wii Resort (this
never
happens), so I'm off to revel in my glory!
Have a wonderful weekend everyone!