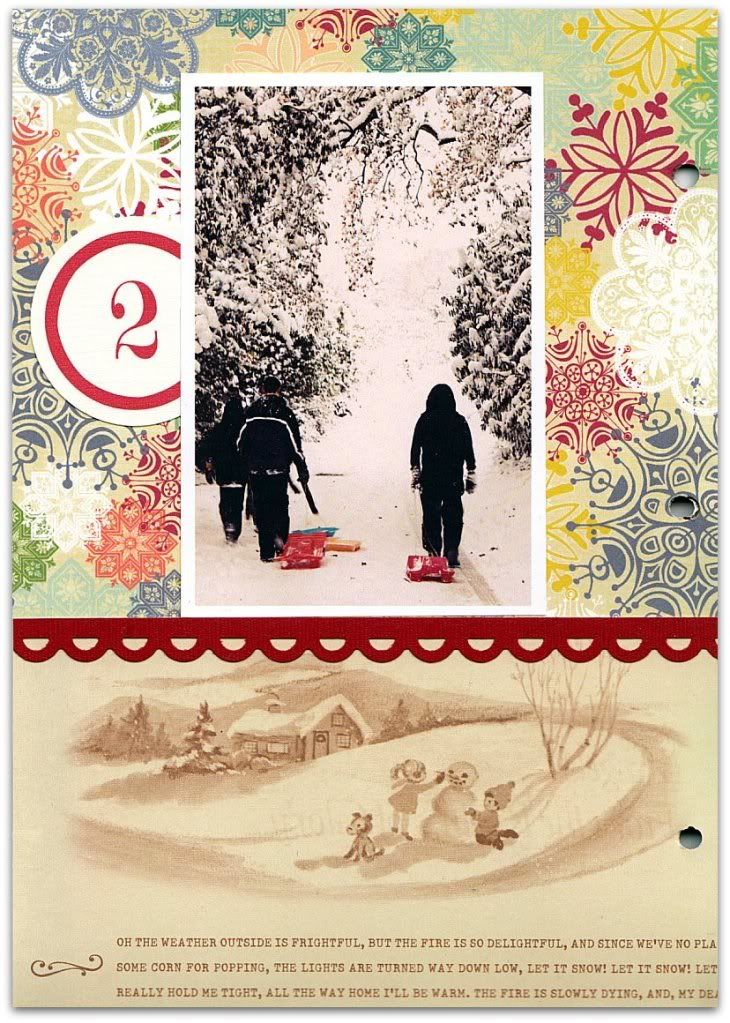 Webster's Pages and American Crafts papers, Bazzill cardstock, Fiskars punch, number tag from every jot and little
On Thursday morning I peered groggily through the gap in my curtains....and there before me was a winter wonderland. I spent most of the morning snapping pictures before my parents and I risked a walk to the station to investigate the train situation (I had a presentation in London on Friday that I couldn't miss). As we plodded down the lane towards the centre of town, we were overtaken by a small group of kids chattering away whilst hauling their sledges along behind them. For me, that almost timeless moment pretty much epitomised everything that I love about this time of year...and just for a minute, I wished that I was 8 again.
I wanted my page for day 2 to capture that sense of nostalgia, so I used what turned out to be the perfect piece of scrap paper from the Dear Lizzy Christmas collection alongside my photo of the retreating backs of the kiddos and their sledges (edited with the Pioneer Woman's PSE actions - it looks a lot more sepia in real life!). It also helped to tone down the busy pattern on the foundation page, which I felt detracted a little from the photo. Also for that reason, I decided to let my journaling stand alone on the adjacent page: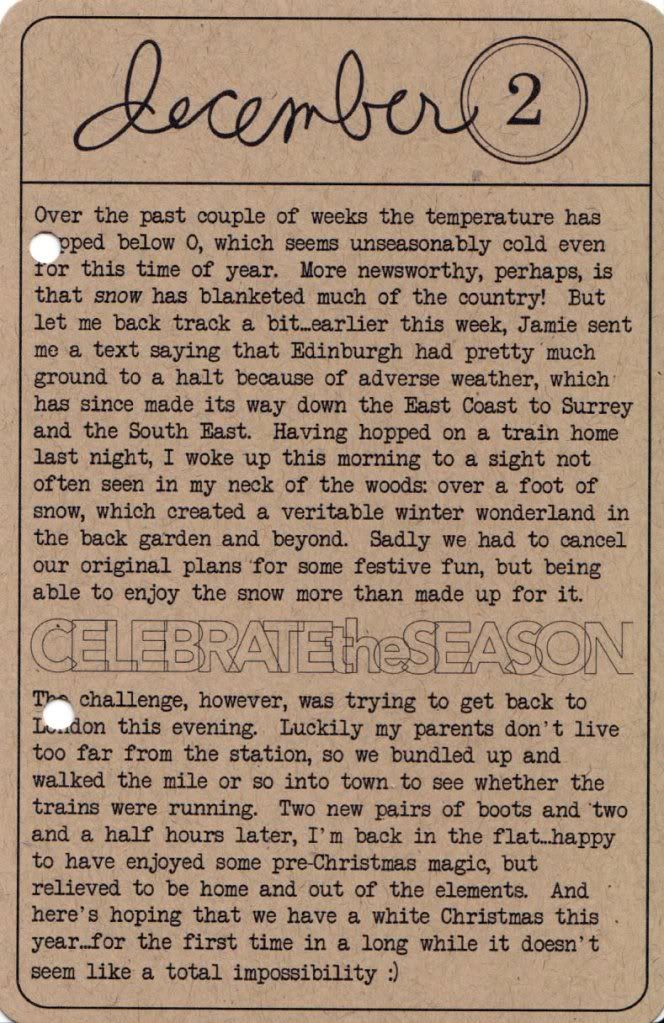 I also included a divided page protector to accompany this prompt. I'm going to do a bulk order of 4x6 prints from
Photobox
once Christmas is over...but in the meantime, here are two of the pictures from Thursday that I will include:
And on the other side (from Friday):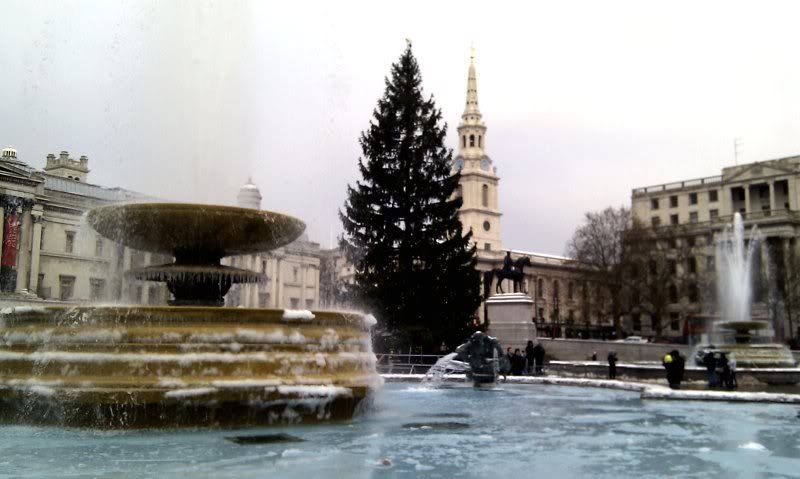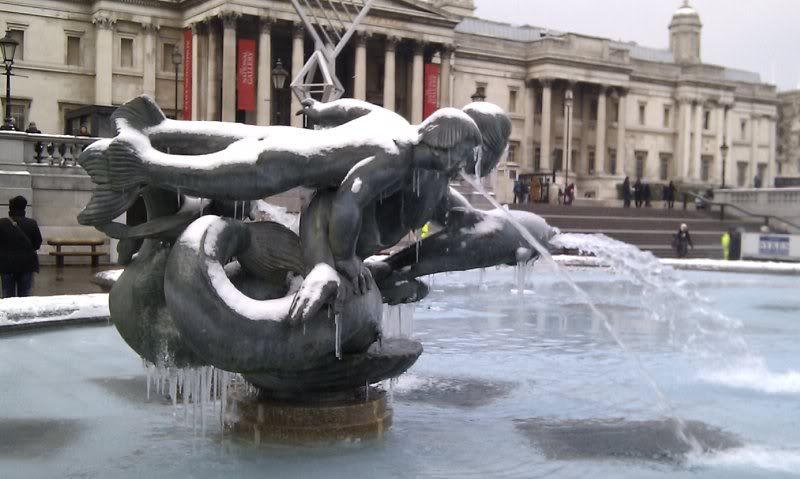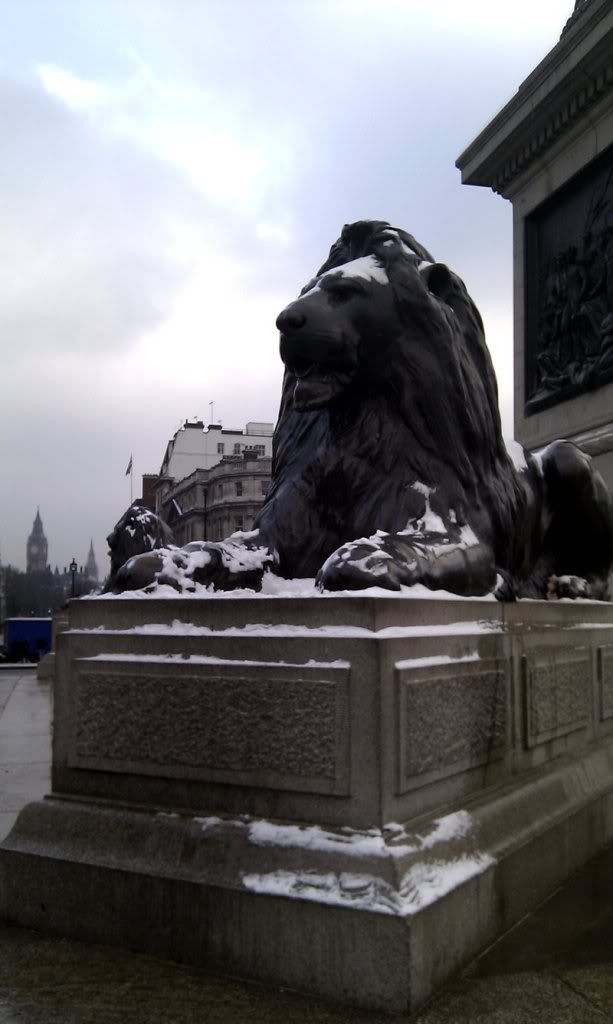 Even London had to get to grips with snow and ice! I took a detour through Trafalgar Square on the way to my seminar on Friday afternoon and snapped these photos on my phone. It was freezing....